Goossens For Rukpong
Fluorescent composition in the streets of Bangkok and the parallel similarity in the works of Dan Flavin.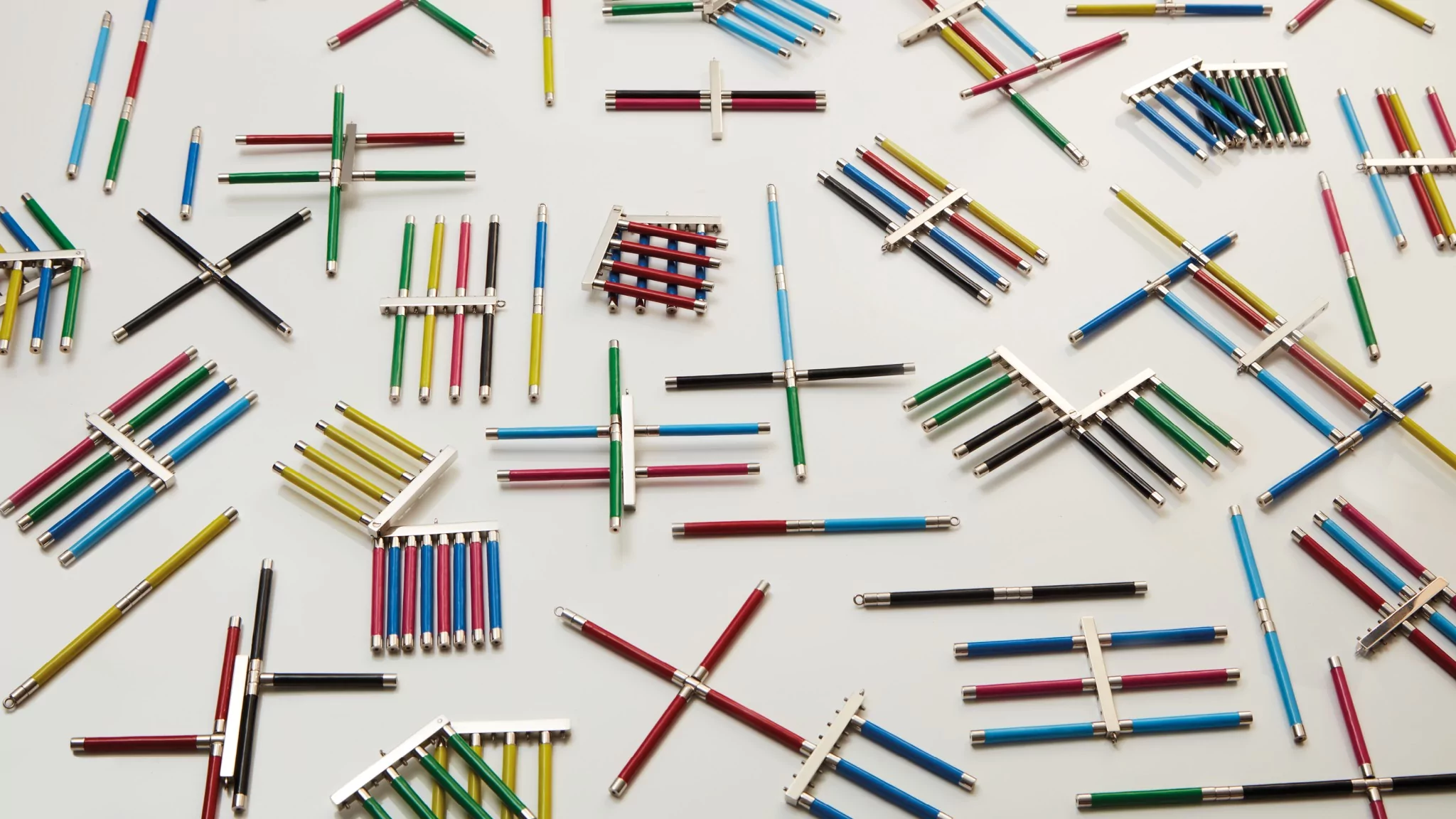 Borrowing construction system that is found in Thai "neon composers" offering decoration services that can be found in festivities and gatherings throughout Thailand.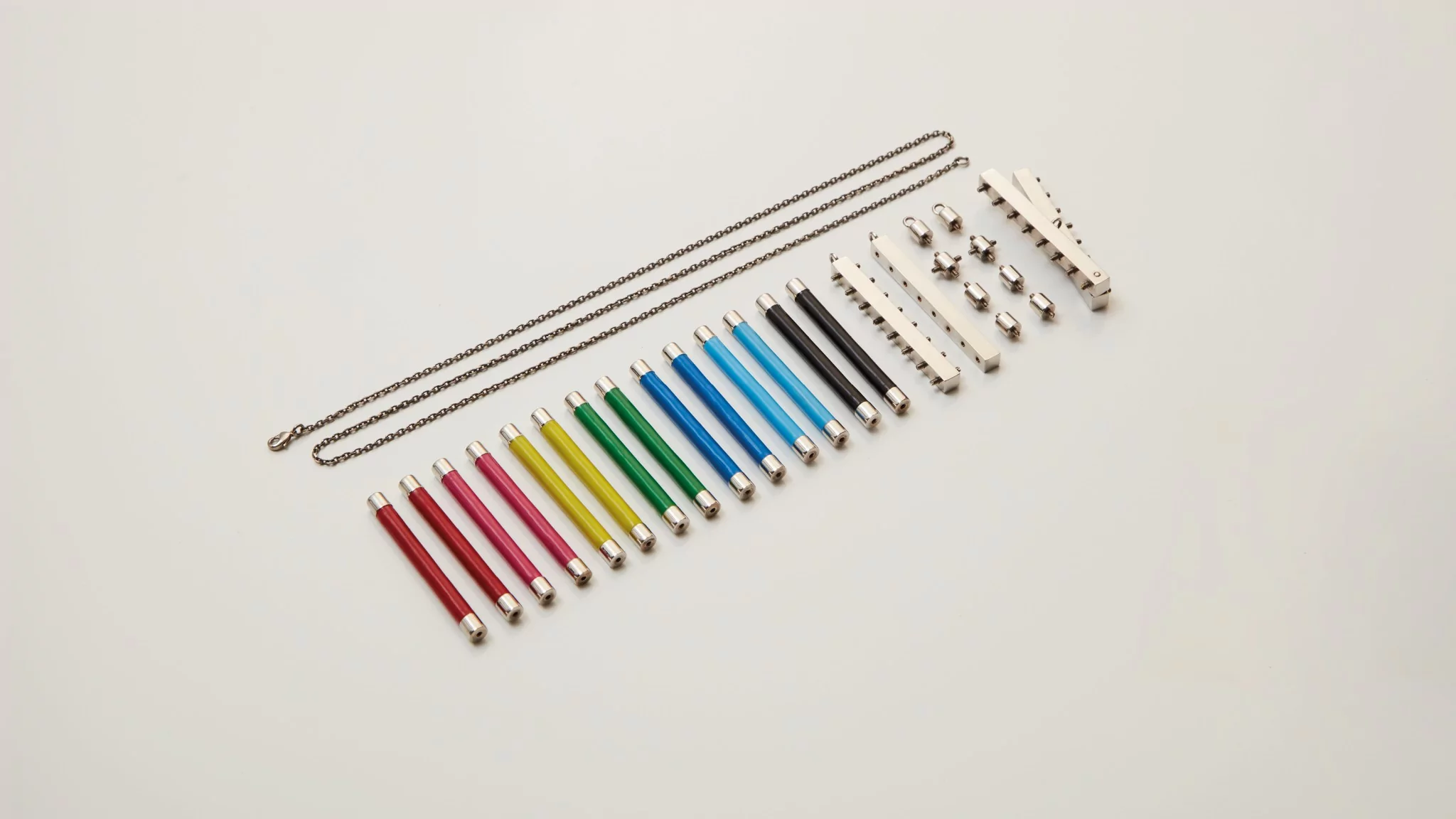 Rukpong and Goossens developed a kit of elements that is interchangeable. Brass palladium finish and decorated with colour enamel and different types of joint units that can be connected in various ways.
Photographed by Florent Tanet

Made in support of
Villa Noailles
Chanel
Le19M

for The 37th edition of the International Festival of Fashion, Photography and Accessories, Hyères